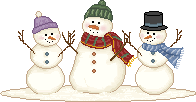 We are getting a late start as we got home so late from church last night. It was snowing so much on the way up that I htought we would be late. The children were so excited to see the snow but the boys had all left their hats at home so no one went out to play.
Services went very well. It is so good to fellowship witht he people up there. We are really praying the vote will be for us on Wednesday. I am having trouble waiting for it. Oh well, ther is nothing I can do to make it come faster. We will be in much prayer for it. I do know that all of the children really would like to move to the church. If children's prayers have anything to do with it we will be moving soon.
Today is our day off. We have kept it this way since Mr. Visionary's last pastorate. It works so well for our family. We need to get laundry done and caught up. I will also be reducing our belongings and packing. Moving is a great time to reasses our belongings and get them pared back. I am only taking those things that I use and love. I am also going to be working on my dress. I really need to get it finished. I have not worked on it in a week so it is time to get it up and running again.
Our dog is going to the vet today. Some one complained about him so we were ticketed. He is very large but also as sweet as can be. anyway because of the ticket we need to get his shots up to date and licence him Just before we move. I hope he does well at the vet. He is getting so old. I really will miss him when he is gone.
Well you all have a blessed day.