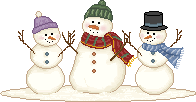 I have had this on my mind for a few weeks now. Mr. Visionary and I bought a booklet at a church book store and it really had me steamed. It is titled The Home School Dilemma. Okay the title even made me upset. I see no dilemma in homeschooling my children. I read through the book and want to share it here with you all. I know I am with friends here so that is why I am sharing. My comments on the book will be in italics, and for those of you who would worry, the pastor who wrote this did not copyright his work

Chapter 1. HOMESCHOOLING: IS IT A BIBLICAL TRADITION?

When I was a young Christian the desire for God's approval in every area of my life grew stronger each day. I quickly learned to ask one question to determine God's will for my life: "Is it biblical?"

I will say here that I wholly agree with him on this point. All we do should be based on Biblical principles.

In Proverbs, chapter one, God makes very clear the consequences of turning a deaf ear to His Word, as well as the reward of listening and obeying God's Word. This chapter also makes clear that to be directed by God's Word is the means to being filled with God's Spirit. Therefore, if I am a Spirit-filled Christian I am one in whom God's Word is counselor and guide. If you are a Spirit-filled parent, you are concerned that your child is receiving the education God has directed for them.

Once again I have no argument.

It seems that many a homeschooler has a deep "conviction" that THEY must be the one who is the sole teacher of their child and to share that responsibility is to deny the faith and be worse than an infidel!

That section drips with sarcasm and that irritates me. The child was given to me and I am not about to give them to some one else. The verse he is partially quoting is

1Ti 5:8

But if any provide not for his own, and specially for those of his own house, he hath denied the faith, and is worse than an infidel.

The word provide means to have a foresight and to take care of. It means taking care of a future need. So if I as a parent do not give my children what they need to become well functioning adults I AM worse than an infidel because I would not be caring for those of my own house.

This "idea" was acquired form hearing the proponents of homeschooling. They who homeschool their children are implicated as the remnant of spiritually elite parents who must hang on to an age-old tradition handed down to them. I have conversed with scores of homeschoolers from all over the country; not one of them h as ever given a scriptural defense for their stand because there is no scriptural mandate for being your child's school teacher.




First off shame on any parent who homeschools without scripture to back them up. But in defense of the homeschoolers he has spoken to he states that there is no scripture to back them up. He is really saying "I do not care what scripture you go to I will not take that as a mandate to homeschool because I will not believe it to be such." You can lead a horse to water but you can not make him drink. If some one is determined to not believe it they will not. It would not matter what scripture you took him to he would just say you were misinterpreting the verse in question.

The Bible clearly teaches that the responsibility of Christian education is shared between parents and the local New Testament Church, Deuteronomy 6:6-7, And these words, which I command thee this day, shall be in thine heart: And thou shalt teach them diligently unto thy children, and shalt talk of them when thou sittest in thine house, and when thou walkest by the way, and when thou liest down, and when thou risest up.




Correct me if I am wrong but this was, I believe written before the church was established. So how is this a sharing of responsibility. Also our pastor is not in our home 24-7 and these verses are talking of training 24-7.

Hebrews 13:7&17 Remember them which have the rule over you, who have spoken unto you the word of God: whose faith follow, considering the end of their conversation. Obey them that have the rule over you, and submit yourselves; for they watch for your souls, as they that must give account, that they may do it with joy, and not with grief; for that is unprofitable for you.

Once again I do not see Pastors spoken of here. If you are a child the one you need to obey and follow are your parents. They are the ones who watch for your soul.

This responsibility is to be done to the exclusion of neither party. If sending your child off to school were a heathen practice, then why would God call His Spirit the schoolmaster in Galations 3:4? Jesus himself use the master teacher method in His teaching whether He spoke to the multitudes or to instruct His twelve disciples when they where alone.

Where does the Holy Spirit speak to us? It is where ever we happen to be. He is not limited to a certain place. And Homeschooling is like that. I can instruct my children whether I am at home, the library, or in the car. I am not bound to instruct in a certain setting only. As for the example Christ set for us. He spoke to the men, women, and children all together, a family setting. He did not take the children away from their parents to teach them. As to the teaching of the disciples, they were grown men. Not little children.

If a good soulwinning, separated Baptist Church in your area has a Christian school and you do not send your children to it, you are ignoring God's plan and a biblical tradition plainly declared in God's Word. I have heard many reasons "WHY" some parents feel they must teach their children at home, but they are seldom scriptural reasons. Remember, to be led by the Scripture is to be filled with the Spirit. The Spirit- filled parent will recognize this scriptural evidence, the self-willed and proud will resist it. May God lead you as you seek His will concerning your child's education.




1Pe 3:15

But sanctify the Lord God in your hearts: and be ready always to give an answer to every man that asketh you a reason of the hope that is in you with meekness and fear: We need to have scriptural reasons to back up our homeschooling to answer the nay sayers. And alot of the attack will come from the church and they will only be satisfied with scripture, not our opinion.