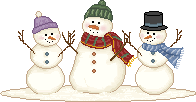 I know that you all must be busy also. Our Christmas dinner has grown from our family of eight to sixteen. So I am making alot of food for the troop. Also my sister and brother have asked me to take food for our family gathering. Not a problem except they want me to make the turkey and I will be traveling over an hour to get to the dinner. I will do my best to keep it warm. I almost hate to check my email these days as each time I check it there is another request for food. I am currently doing, turkey, stuffing, dessert. I am hoping they do not request anything else.
On Tuesday we had the most blessed day here as Miss. Princess was born into the Lord's family. What a great gift for this time of year. We now have three children that are saved. Mr. Busy was in the room as she accepted the Lord and he said he was saved also. As he is only three we just smile and tell him some day he will be God's child also. It is so sweet as he keeps asking me to help him grow in the Lord. We try to keep our children growning in the Lord as we can. We read the Bible together and Mr. Bookworm does a devotional on his own. How important it is to guide them when they are young Christians. Just as I would not have a baby and let them starve. I will not have a babe in Christ and not encourage them to grow.
Last night was also exciting as Mr. Busy swallowed a mancalla stone. I do not know why he even put it into his mouth but he sure panicked when he realized the stone was gone. So we are waiting for this to "pass"