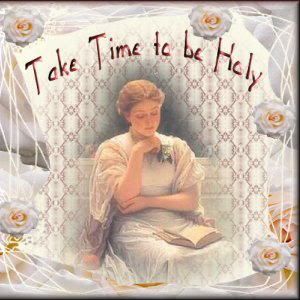 I would be very remiss if I did not start this blog out with my testimony. The dear Lord is everything to me and He takes first place in my life.
I was raised in a christian home and am so thankful for that upbringing. But when I turned 16 the Lord led my future husband into my life. He was a youth pastor and invited me to a Bible conference. It was like nothing else that I had attended. The one speaker asked us to number a paper from one to ten and circle the number that best described our Christian walk. One being doing nothing for the Lord and ten being whole hearted service, holding nothing back. Well I circled the five. I knew I was not doing everything right and yet I was not living in sin.
Rev 3:15 I know thy works, that thou art neither cold nor hot: I would thou wert cold or hot.
Rev 3:16 So then because thou art lukewarm, and neither cold nor hot, I will spue thee out of my mouth. Wow was that an eye opener. The Lord used that message to wake me up to the fact that I had a Saviour but not a Lord. How I wanted to live wholeheartedly for Him. Holding nothing back. Since then it has been an incredible journey that is still going on.