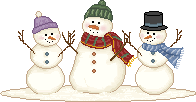 1 package of soup beans. ( see below)
2 quarts water
2 t salt
1 Ham bone, I buy the half hams at aldi's they are made of turkey and work great in this recipe.
1 28 oz can tomatoes, chopped
1 Lrg onion
1 t chili powder
2T Lemon juice
2 T brown sugar (or to taste)
1/2 c pasta any kind.

In a large soup kettle, soak 1 pkg of bean mix in the water with the salt overnight. Next day, add the meat and bring to a boil over high heat. Reduce heat and simmer, covered, for 2 hours. Add the tomatoes and onion, chili powder, and the remaining ingredients. Cook for 1 hour longer, if soup is to thick add more water. Remove meat, chop and return to soup.
Freezes very well!

Soup Bean Mix
1 pound each of
white navy
white lima
black
kidney
pinto
green pea
lentils
garbanzos
barley
In a very large bowl mix all together. Put two cups into baggie. Store.

Makes a great gift in a jar. Layer beans by type in jar and attach recipe.