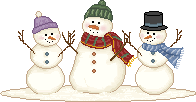 Onesome: Holly-- Hmmm... Do you have holly where you are? Is it used for decorating? ...and if not, what types of greenery are used to show off the season?
I would not know what holly looks like if it hit me in the face. I do not do alot of greenery for the holidays.
Twosome: Jolly-- Jolly Elf or The Grinch? How is your Christmas experience going so far? The Grinch today
Threesome: Christmas-- Hey, I miss ol' Burl Ives singing the song in this header: who does your favorite Christmas song? ...and which song is that? I do not have a favorite singer but I do like the song "The Birthday of A King."
See more at the Back Porch