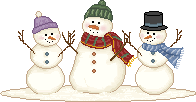 We have twins five years apart. Okay not real twins but on Mr. Fix-its 5th birthday Miss Busy was born. They have a closeness that is so sweet. He looks after her and cares for her alot. We gave her to him for his birthday present five years ago and he loves taking care of her. Well today he turned 7 and she turned 2. It is now officially time for me to think of our Christmas dinner and celebration here.
We had a friend call last night and he wanted to come for dinner. So I am going to have to actually do something for that. I look forward to a nice relaxing day here. It will be nice to not have to rush and get anywhere.
Today we had egg rolls for dinner. The birthday person gets to choose. These two love Chinesse so that is what we had. Well after dinner we were watching a video on Lewis and Clark, That is a bonus of not having TV, any video is fun and they do not know they are learning. Any way while we were watching the video Miss Busy was collecting the supper plates and dropped them. I knew the children did not have shoes on so I jumped up to pick up the pieces. I missed judged where the pieces where and sliced the bottom of my foot very badly. I bandaged it back together but it hurts still. Oh well just one more thing. We are taking birthday cake up to the church on Sunday for the little ones. They wanted to celebrate with the people at Antrim. Please continue to pray that the Lord sends us there.
You all have a Blessed Hanukkah. Remember that the Lord came to be the light of the world.