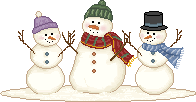 Today's devotional was a special blessing to me. He who shakes the earth with His voice will terrify the enemies of
His saints and give His children peace. Why are we weak when we have
divine strength to flee to? Why are we troubled when the Lord's own peace
is ours? Jesus, the mighty God, is our strength; let us put Him on and
go forth to our service. Jesus, our blessed Lord, is also our peace;
let us repose in Him this day and end our fears. Wow and this was penned over 100 years ago and yet it is so special to me this morning. I will trust in my Lord. He knows the way he is taking me. We shall have strength for storms and songs for fair weather. Let
us begin to sing at once unto God, our strength and our peace. Away,
dark thoughts! Up, faith and hope! Songs for the fair weather. What a comforting thought. Away dark thoughts!! Up, faith and hope! I am trusting in my loving Saviour. What sweet and precious promises are found in our Lord's love letter to us.