paper towel-.005 per You have to use bounty for these to work, Ask me how I know.~sigh~
baby oil-I am still figuring out the cost of the baby oil. With doing the math it said I would only get 14 uses out of one bottle and that comes to a cost of .05 but looking at the bottle I am going to get more than 14 uses.
Shampoo-I am still using up what was given to us at the hospital so it is free.
Container-I bought a really nice one at Wal-mart for 6 dollars. It will last forever as it has a lifetime warranty.
Gather up all your stuff.
paper towels, baby shampoo, baby oil, Tablespoon, measuring cup, cutting board, knife, and container.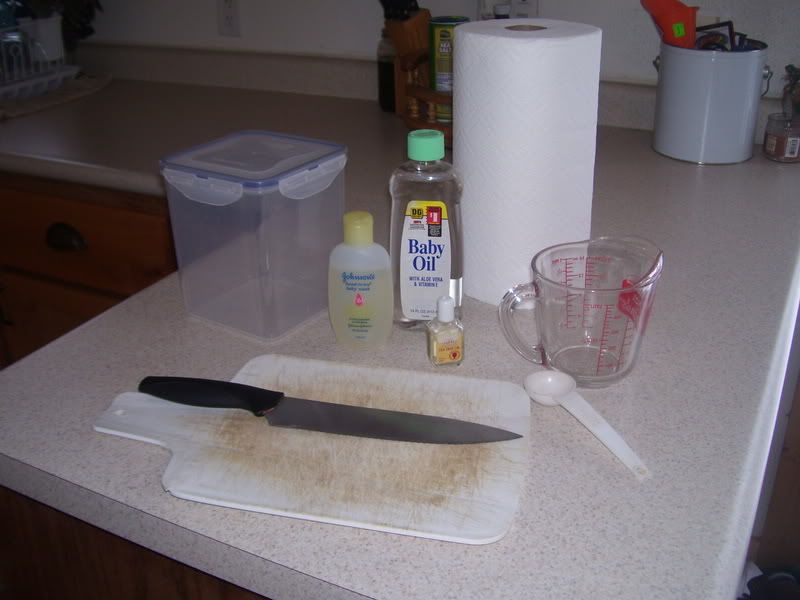 You will need a cutting board and a good knife to cut your paper towel roll in half.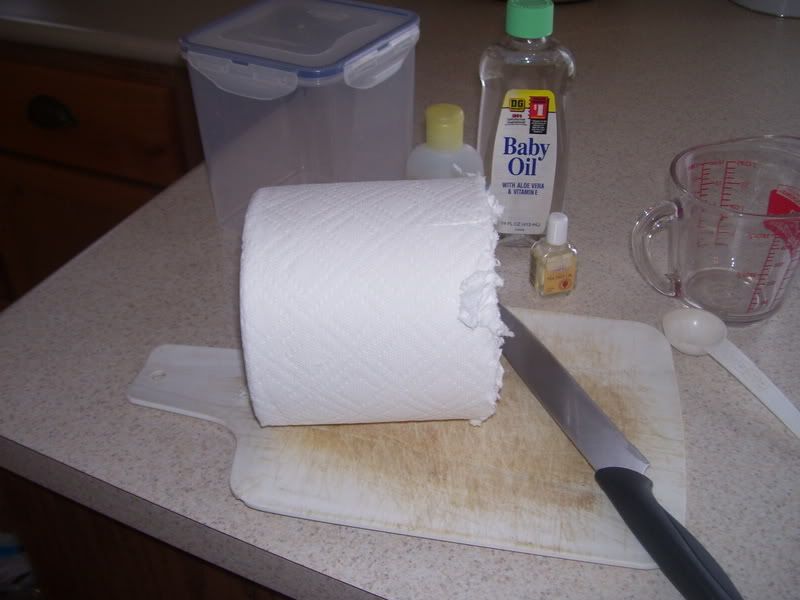 Once you are done cutting it it will look all mutilated on the one edge. Don't worry about that just stuff it down into your container.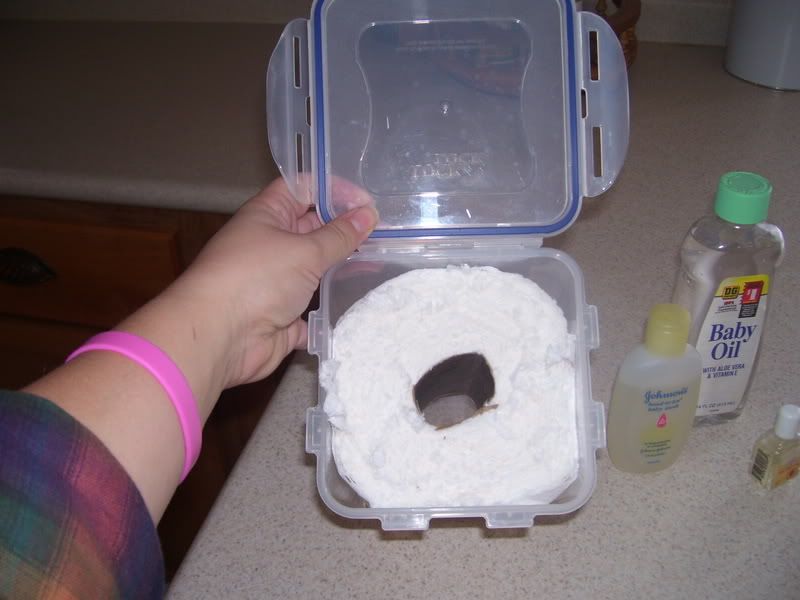 Then mix up your solution for the wipes. I put 2 Tablespoons of Baby oil, then 2 Tablespoons of shampoo into the measuring cup. If you do the oil first the shampoo just slides out of the spoon.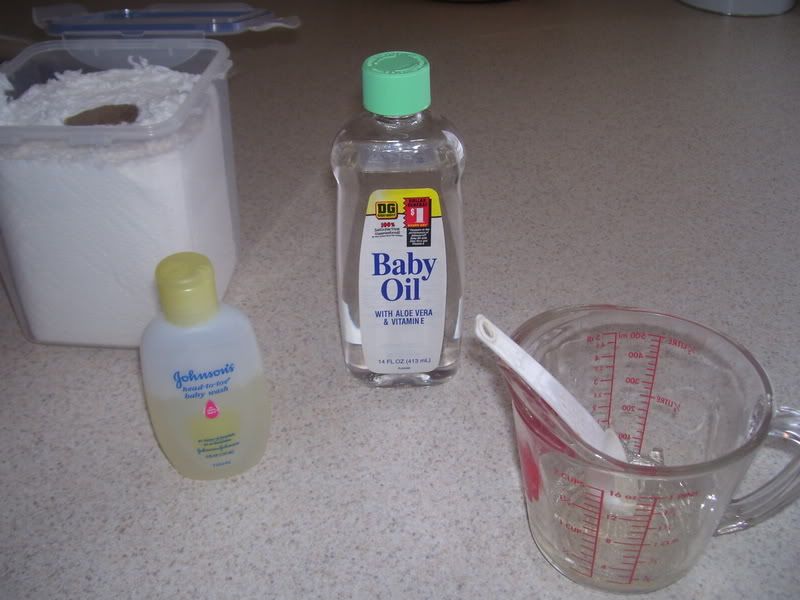 If your baby has trouble with rashes add a few drops a tea tree oil. Start with less than you think you would need. See how the baby reacts to it first.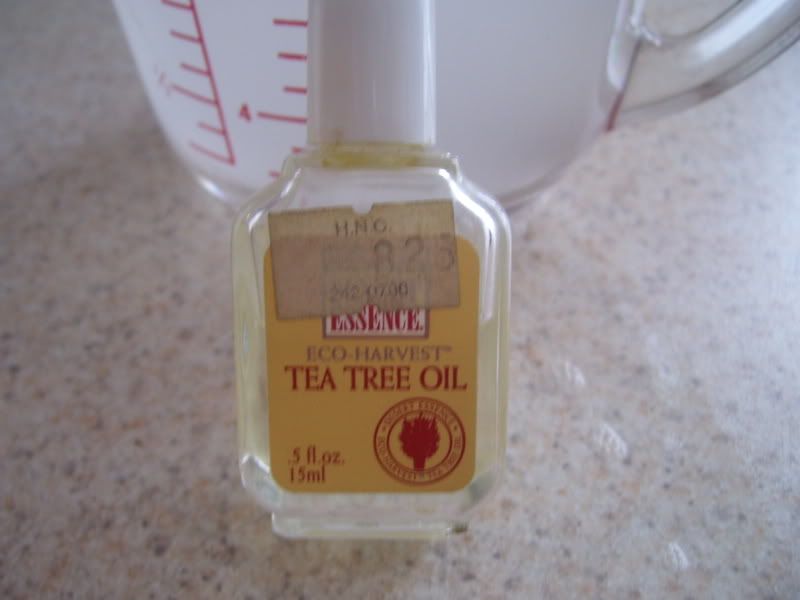 Then add water till you come to the 2 cup line. Mix it up and dump it over the roll of paper towels. It will not look like all of the paper towels have gotten wet. Don't worry about that. Let it set for 10 minutes or so.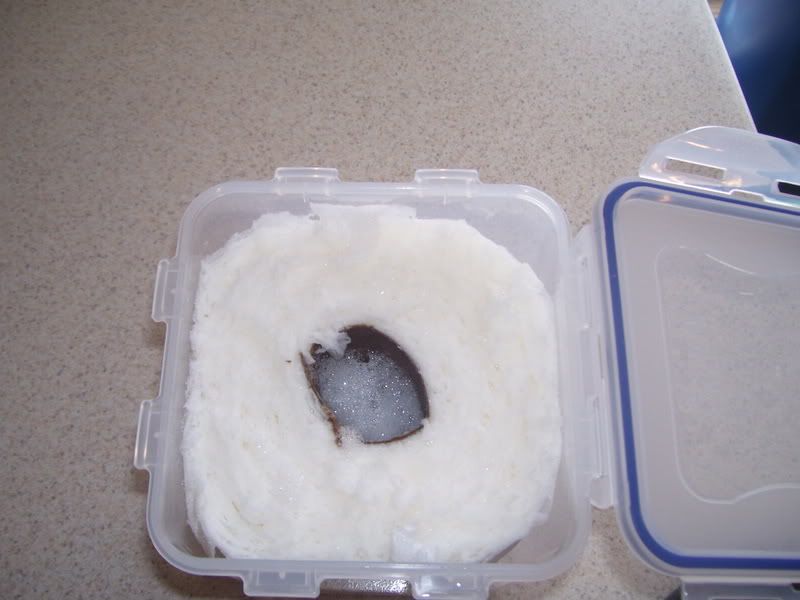 You will notice the cardboard roll looks all icky and soggy. That is just what you want. Pull on it and it will come out very easily.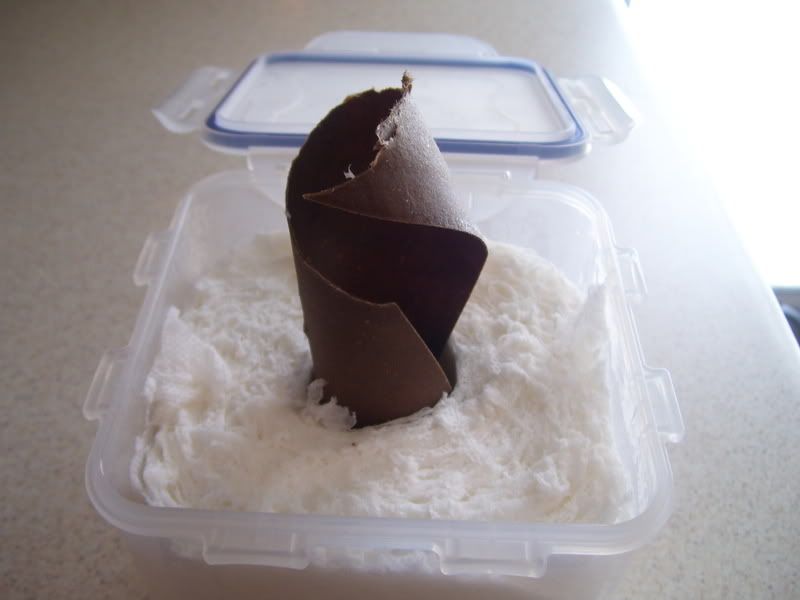 When you have gotten the cardboard roll out. Look for the start of the first towel that was put on the roll. It will come out from the middle.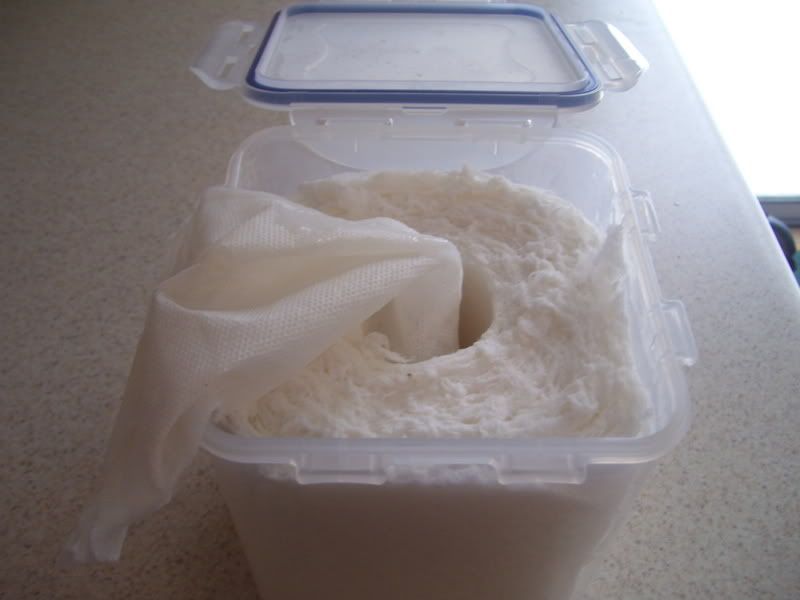 You have just made baby wipes for you sweet little one.