Outside My Window... I am seeing a giant tent that the children camped out in last night, and suprisinly stayed in all night and want to sleep in again.
I am thinking... How noisy my home is when they all get back inside.
I am thankful for... A loving husband who is hard at work so I can stay home

From the kitchen... nothing as we are at the end of our monthly grocery shopping. Time to go this week.
I am wearing... A calico dress that has tiny little purple flowers all over it. It is ankle length and comfy. I am barefoot!
I am going... On a date with my hubby tonight!!
I am hoping...to get our home caught up with the cleaning today, being a pastor's wife is very difficult on the house cleaning on Sundays.
I am hearing... The chatter of the children in the home.
Around the house... I am enjoying having my rooster curtains back in my kitchen window.
One of my favorite things... Is my picture covered refrigerator, It will not always be this way as they are growing up so fast. But for know I am enjoying the art work that they want to share.
A Few Plans For The Rest Of The Week: A library run, cleaning out the storage room at the church. Mostly will be a week around the house here.
Here is picture thought I am sharing...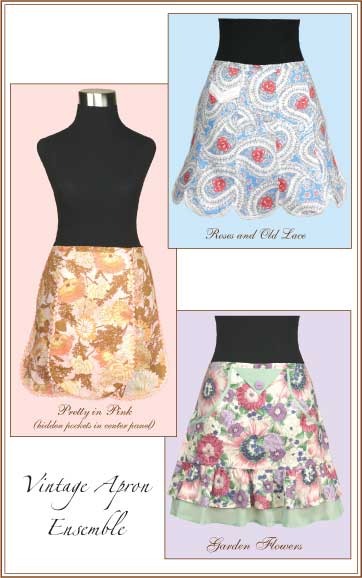 Love nice aprons and I can not wait until I can get some new ones sewn for me and the girls. There are so many sweet patterns to chose from.
Join in all the fun at http://thesimplewoman.blogspot.com/