Ok, this week over at Barefootmama she asked us to post a pregnancy picture.
You would think that having been pregnant seven times, that I would have more pictures. But all I could find is a picture from my very first pregnancy. Here it is.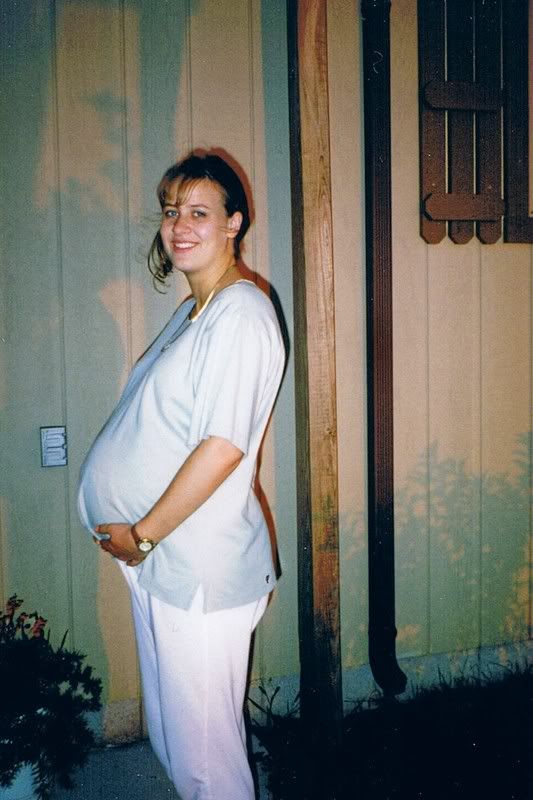 This was right after my shower for our soon to be little one.
I think it is interesting that she picked a topic like pregnancy. I miss being pregnant but as I have said before we are leaving this all in the Lord's hands. And for now he has chosen to not give us another little one.
Baby's are such a sweet blessing from the Lord.
Also please do not forget to vote for Mrs. B over at
http://apronqueensreviews.blogspot.com/
Thanks so much