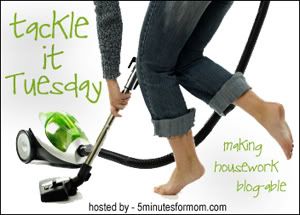 It has been a while for me. Just been very busy here at our home.
Look for another video of my little one's as our baby boy turned 1 yesterday.
My camera died on me this week. I can not get any of our pictures to download to the computer. It is very frustrating.
But I did get a tackle it Tuesday done.
Have you ever noticed that how clean your kitchen is sets the tone for the entire house. If you kitchen is in order most of the time the rest of your house will be also. Well it was time for a deep clean in the kitchen. I organized the pantry area and got my table all decorated for the harvest season. It looks so AWESOME!!!! I love when it is nice and tidy and the children notice. Makes all of the effort worth it.
When my camera is back and running I will post the before and after pictures.
Thanks
Enjoy your journey,
Mrs. B