Good morning everyone, it's time for Thursday Five again! Don't have any clue what I'm talking about? Well it's only the best meme ever! All you have to do is think about everything that made you feel any of the five words below. Then just lsit them as I have below & come back here to link up using the linky at the bottom so everyone can share their happy thoughts! It's a great way to reflect on the week (even if it wasn't so great) and try to make the best of it! I tried to change things up this week so I hope you all enjoy it just as much!So grab a button and link up.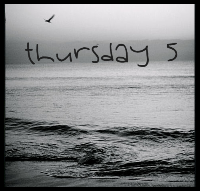 Main Entry:
joy·ous
Pronunciation:
\

ˈ

j

ȯ

i-əs\
: experiencing, causing, or showing joy

Main Entry: ju·bi·lant
Pronunciation:
\

ˈ

jü-bə-lənt\
: filled with or expressing great joy or triumph
Main Entry:
ex·u·ber·ant
Pronunciation:
\-b(ə-)rənt\
2 a : joyously unrestrained and enthusiastic
Main Entry:
thank·ful
Pronunciation:
\

ˈ

thaŋk-fəl\
Function:
adjective
1 : conscious of benefit received
Main Entry:
mer·ry
Pronunciation:
\

ˈ

mer-ē,

ˈ

me-rē\
Function:
adjective
2 : full of gaiety or high spirits
1. So thankful for a wonderful church
2. Knowing that God has something wonderful for us and wants to get glory through our lives.
3. My wonderful, happy, funny children
4. Friends!!!
5. God working our move out!!!