[img]http://i30.photobucket.com/albums/c339/keepersister/winterblog/seasons_ln06-1.gif[/img]
Everytime I go to the hospital for a baby something is new in how to care for the little one.
First you take care of the cord with alcohol, then it was soap and water, then soap, then just water, then you do NOT swaddle your babies, then you can swaddle them but make sure their little arms are free.
Yikes, it is all so confusing so I just do things my own way.
When they told me that policy did not let them swaddle the babies (this was my second to last one) I asked why and they said it might relate to SIDs. Well the nurses admitted they have no idea what causes SIDs so I went ahead and swaddled my little one. They said that as long as it was me doing the swaddleing it would be ok.
It was funny because after I was finished the nurse looked at me and asked if she could bring in some of her friends to learn how to do this swaddle. I was glad to teach them.
Well after our last little one came home I was finally able to swaddle him and he certainly likes it alot. (I could not swaddle him in the hospital as he had an IV in. But then I thought others mothers may not know a really good swaddle or how to do it so here is a lesson in swaddling 101.
First you need a blanket that is 45 by 32" I will post how to make the perfect blanket for swaddling out of flannel.
Lay it out with the long side at the top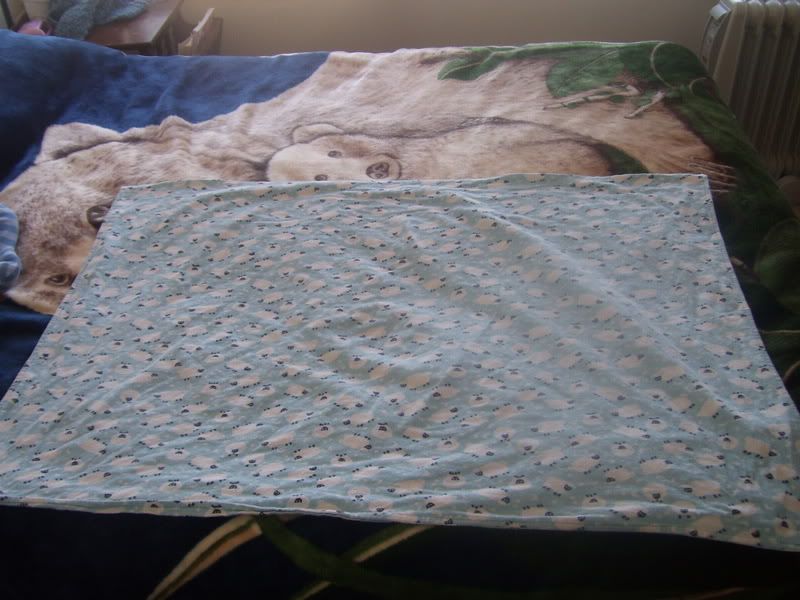 Then take the baby and lay him in the middle with his head at the top of the blanket and slightly over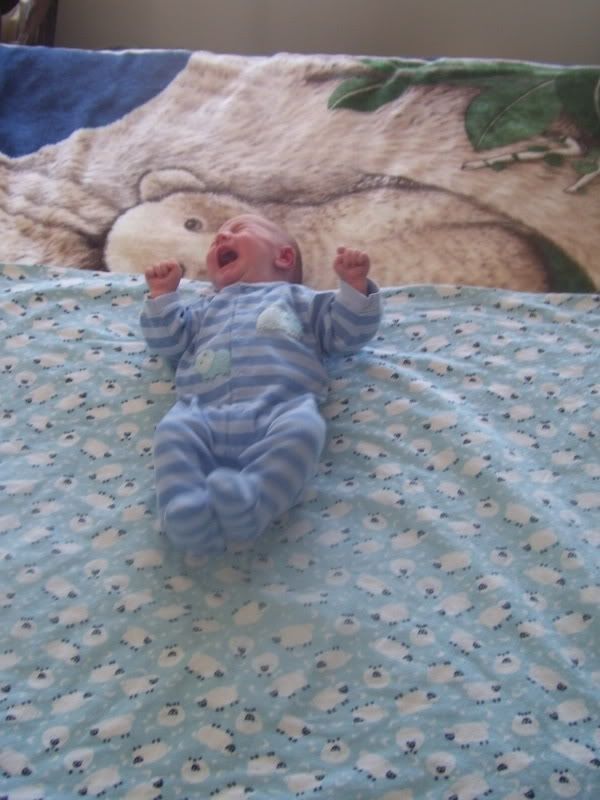 Take the left side of the blanket and wrap it over the baby and under his arm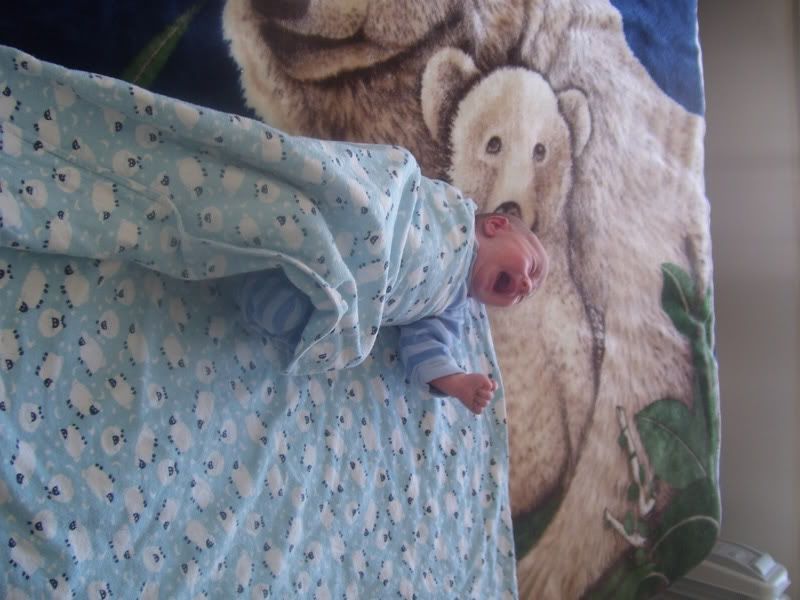 Then wrap the other side of the blanket around and under him.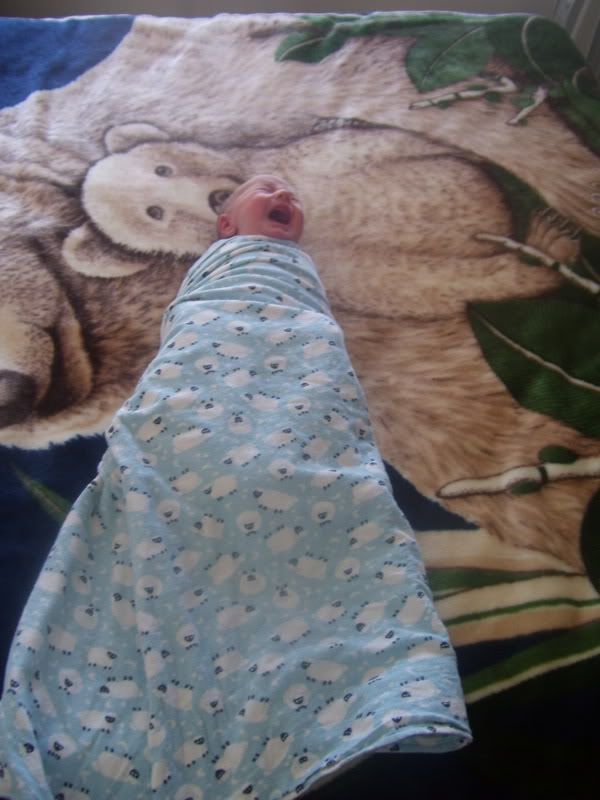 You will have two tails hanging down at the bottom of the blanket cross these over and pull them up, you are taking them around the back of his neck. The baby will naturally fold his legs up just as he had them in the womb.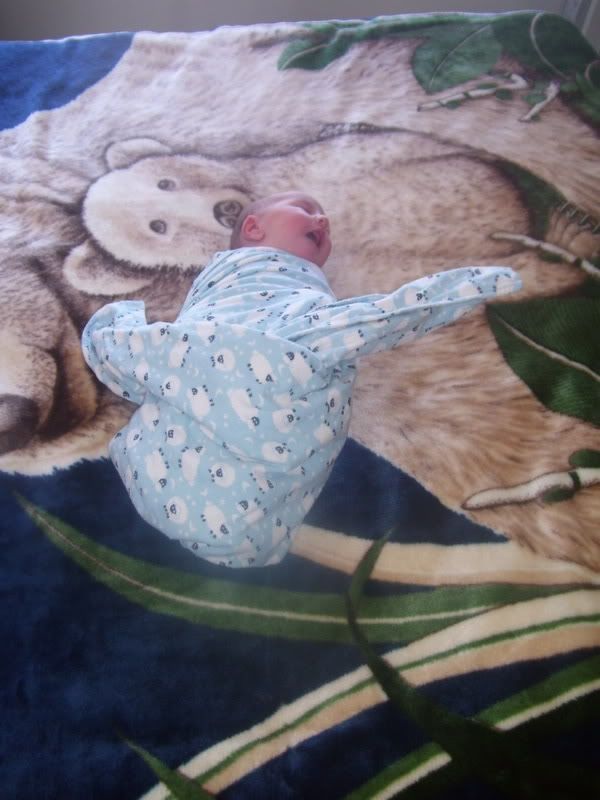 Now knot it at the nape of the babys neck
You will know have a baby that feels safe and secure. This is also a great swaddle to do if you have other little ones who would like to hold the baby. As the knot is also supporting the babies neck.
Enjoy your happy swaddled little ones.