She prepareth meet for her household!!!
I spent most of yesterday doing this. No I am not a horrible cook but I had to start with this.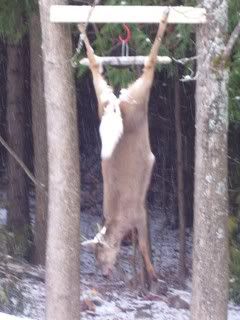 No I did not kill it someone in our church gave it to us. Mr. Visionary took the hide of and then I ended up with this in my home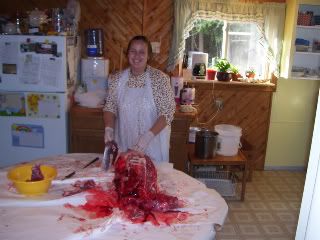 Yes that is in my kitchen. I had a friend come over to help and she showed me how to do it and keep every thing clean. It was amazing. I did not know you could do a deer in the house without a big mess on your hands.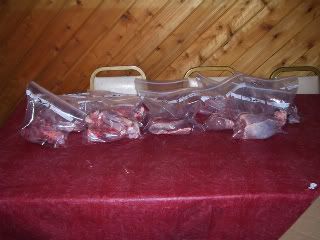 When it was all said and done we had 35 pounds of meat in our freezer.
God is so good to provide for us.